Nick Triani presents another quarantine playlist while looking back at his own experience with the band Joy Division and their singer Ian Curtis, who died 40 years ago this week
Covid-19 has more than any recent time given a new perspective of our pasts, a new way of appreciating what has come before in freer times. 40 years is a long time in anyone's life. For me it's that long since I fully immersed myself into post-punk and a counter culture that remains all consuming. My professional and personal careers have entwined – I've been in a position where my main interest in life, music, has also been my main vocation. That sure is privileged, but counter to this I certainly don't take being 'in' music for granted and never will. It's a fickle passion for sure and my own ups and downs have taught me much.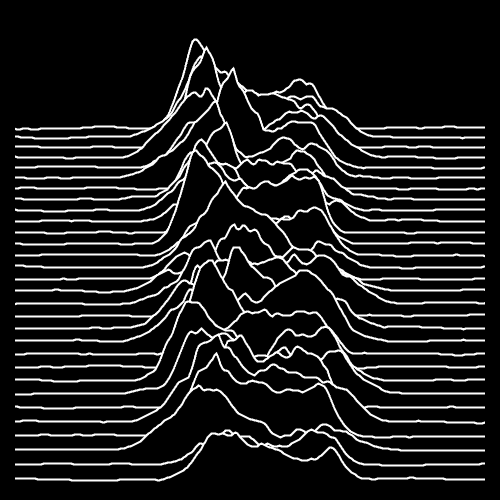 1980 marks an extra special coming of age for me personally. The signs were there earlier of course. By the time I was 13 in 1979, I'd met a bunch of like-minded souls in the school playground. Fans of John Peel, Two Tone Records, The Jam, the music weeklies and punk culture in general. We would all go on to form bands and play music together. We had one thing in common, we were different from other kids – we were non-conformists, weird and quirky, opinions formed by the music we revelled in.
It was a time when the musical obsession got deeper and more relevant to my own teenage experience. This bout of personal nostalgia for events long gone is brought on by the almost universal media coverage of the 40th anniversary of Ian Curtis's death, which was everywhere this past Monday (May 18th 2020). It felt strange to witness to be honest and highlighted what a commercial endeavor Joy Division have become over the years, confirmed in recent times with duvet covers and Converse trainers adorned with their Unknown Pleasures album artwork. Through all the eulogies and critical consensus the Joy Division story has accrued over time there has been an element of that storytelling normalising Joy Division and Curtis.
It's not really how I remember it as a 14-year-old looking for answers in my bedroom all those years ago. Curtis' lyrics certainly fuelled my teen angst with tales of the macabre or of a dystopian Thatcher-inspired British landscape. But more tellingly Curtis' lyrics always deflected back to his own personal struggles. This personal lyrical perspective cut through the unconventional sound of the band and to some degree humanized the Joy Division experience.
Joy Division were genuinely strange sounding – like nothing that came before or since. No one had written lyrics like Curtis, so bleak and dark yet so prescient. But even more, producer Martin Hannett managed to reinvent a sound with the basic three piece ingredients of rock n roll; drums, bass and guitar. No reinvention of those basic elements has been so startling or effective since.
Joy Division's music is cold and can be hard work in its most daring experiments. Hannett is no stranger to visiting the finite no-go areas of the effect palette. Align the unconventional production to Stephen Morris's original, yet unusual drum patterns, Peter Hook's unique bass strumming and Bernard Sumner's opaque guitar shapes and Joy Division sound alien at core. You only have to hear the effects Hannett would adorn Curtis' voice with, that voice would suffer from a use of obfuscate effects, which merely made the listener dig deeper to engage and connect whilst similarly being held at arm's length. In most cases, Joy Division's music is considerably uncommercial and abnormal; this is music that asks a lot of the listener.
There was also the sense of mystery surrounding the band. The lack of credits, the elegiac and beautiful artwork designs of Peter Saville that perfectly complemented the music. Kevin Cummins original iconic monochrome photography, which accentuated the 1940s charity store attire the band sported.  No one else dressed like this at the time. Reading Paul Morley's deep analysis of the band back in the day embellished what would become the mythical, but also, thankfully, failed to reveal too much. However much the past 40 years has stripped away at the heart of Joy Division, the music has withstood scrutiny. The music remains unaffected and still frozen in some 'all future music will sound like this one day' bubble. You can try and convince everyone that it was four young daft lads from Salford making this strange music, but you still can't shatter that veneer of weirdness that Joy Division's music delivers.
Closer was the album I indulged with the most in 1980 – a record that remains strangely dignified to the events surrounding its release. Like any of the previous Joy Division releases, Closer represented another step forward and evolution in sound – but this time with an extra layer of dark, personal insight, combined with the added benefit of a heavy hindsight. I got lost in this album.
Joy Division are an antithesis of the 2020 know-all and reveal-all of popular culture. Acknowledging this merely enhances a feeling of cognitive dissonance of how the band have been embraced by a mainstream audience. This week people were personalizing their own experiences with Joy Division lyrics on social media. I've also seen a man wearing a Joy Division t-shirt in my local supermarket in Helsinki. Tragedy creates special intrigue and draws people in. For me Joy Division represent that point in time where we got a new dose of cultural weirdness, a cold abstract and beautiful thing representing something we'd never really considered before: dissociative popular music that goes to the dark heart of who we really are.
Nick Triani is an editor and contributor to One Quart Magazine